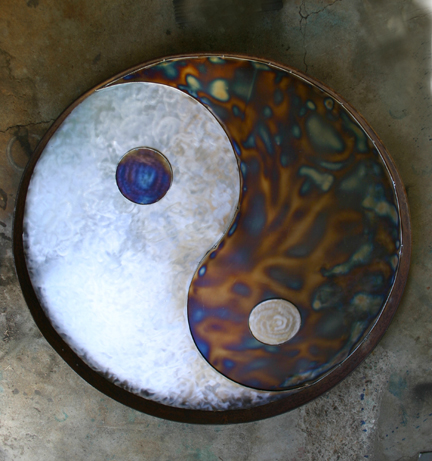 A Wagon Wheel rim was offered by the Client.
And inside it was created the Yin Yang.
This wheel was solid iron and 4 feet high~!
Click on the picture to Email the Artist and talk
about ideas you have for your scrap metal.
See the Hummingbirds...page to find other things
done with scrap metal.